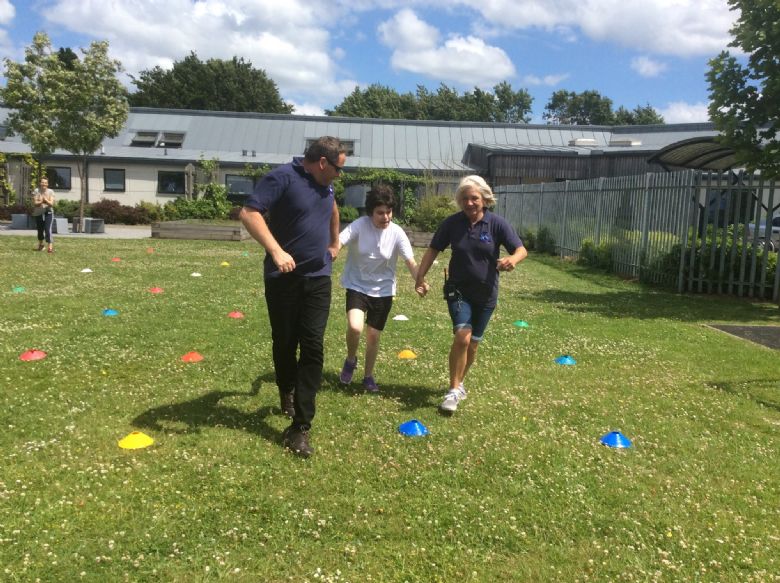 Parent Support Group
Parents of Kite Ridge School organise a Parent Support Group termly. All parents and carers of students at Kite Ridge School and the Kite Ridge Boarding Unit are very welcome.
Our Aim
The purpose is to have an opportunity to meet each other, in informal surroundings, share a coffee and some of our experiences. Our children and families often have a lot in common, and it has been helpful to chat about what's happening, our experiences and concerns, as well as discuss what the future might hold. These subjects can vary from whether we found the autistic showings at the local cinema helpful, what restaurants are user friendly, our experience about disability benefits, to concerns for where our teenagers will live when they leave school. Finding fellow parents in the same sort of situation has been really helpful and supportive. In addition it provides an opportunity for us to feedback on a group basis to both school and the boarding unit if we have any requests, and it is possible to arrange appropriate speakers to meet us on specific topics we wish to explore or understand better.
Where and When
Parents and carers are advised well in advance of where and when meetings will be held. We have found so far that meeting on a Friday morning at The Vines boarding unit (situated behind the school) is a simple familiar meeting place. However, if you are interested and are unable to attend, e.g. a Friday is difficult due to working or other commitments, please let us know via the Headteacher or the Manager of the The Vines. We will then arrange a meeting to suit everyone.
Parents and Carers new to Kite Ridge
You are very welcome to join the meetings outlined above. However, particularly when Kite Ridge is new to you, it can seem daunting and you may wish to ask another parent some initial questions, or simply have an informal chat. Please advise the Headteacher or the Manager of The Vines, and they can provide a phone and email contact of an existing parent, so that you can chat or meet as you wish. New parents are very much encouraged to make use of this which helps during, what can be, a time of major change to the whole family.